Old Smokey DP Coon Bait - A pellet type bait with 3 different flavors in each batch. Not just a fish food pellet with some fish oil. Each batch takes up to 4 hours to make with all food grade products used. Also has corn added for eye appeal.

Spotted Flat-tail- If this bobcat lure smelled any more like a cats favorite food a beaver, it would cut down trees. Made to replicate the body odor of a beaver. But don't be fooled into thinking it is just another castor based lure. It is full of cat attracting smells that draws old toms from afar. Very thick lure that can be used down a hole or on a rub post. Made with REAL catnip. A must for any hardcore cat trapper.

Also a great beaver lure too!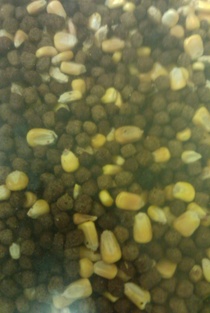 Tree Hugger - This beaver lure has been the downfall of hundreds of old blanket flattails. Made with high quality castors this castor/food combo lure will reach out on cold nights and call beaver in from long distance. Works well on trap shy beaver and year round as well.
Hot Shot- Hot Shot is a blend of urine, 2 ounces of glands and passion ingredients that are known to attract K-9s and cats. Hot shot comes in a 16oz flip-top bottle and 4 different flavors that include red fox, coyote, bobcat and mink. Just bed the trap, give it a shot and go. Hot Shot mink was made for the trapper that does not want to catch the females but only the high dollar males. It's loaded with mink glands, musk, and 2 other secret mink calling ingredients.
Little Squeaker - We will tell you that the base is a fox's favorite prey, mouse. Any thing else is classified and can't be told. Fresh mouse with a under- lying sweet smell that drives them wild. Works on coyote, fox, and cats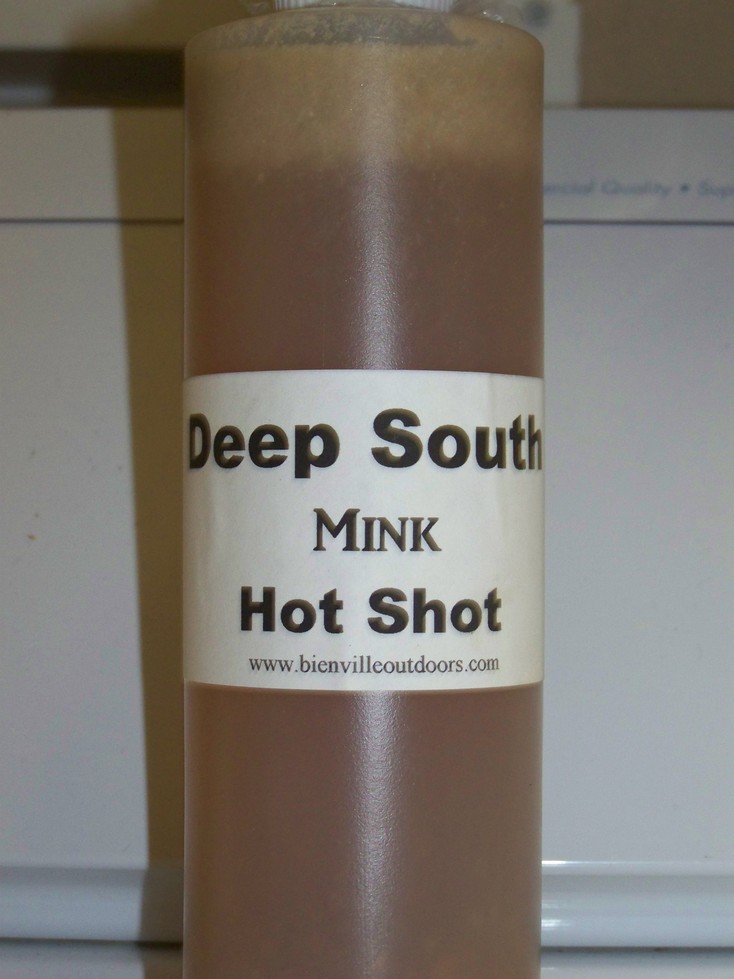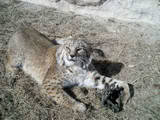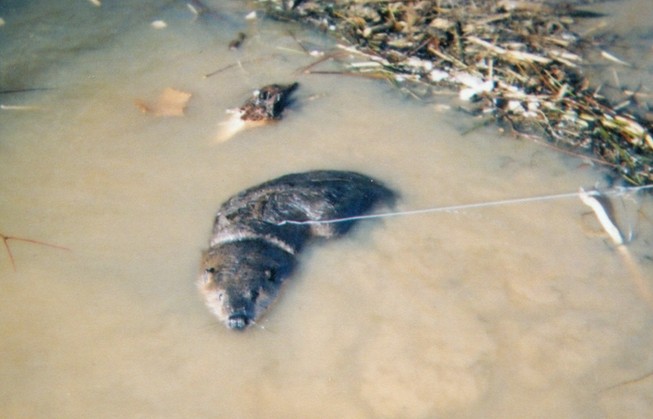 Black Bayou Otter Lure- Otters are one of the most difficult animals to lure into a trap, and that is why we are so proud of this lure. Three years of thought and testing went into this lure before it was made available to the public and even then in a limited supply. An aged mink gland based lure with plenty of other extras added in to make otter work the set hard looking for the source of the smell. Black Bayou is also a great change up on the predator line.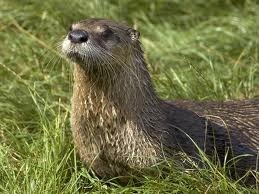 For your safety we use only PayPal when you place an order and even if you are not a PayPal member you can still pay as a guest.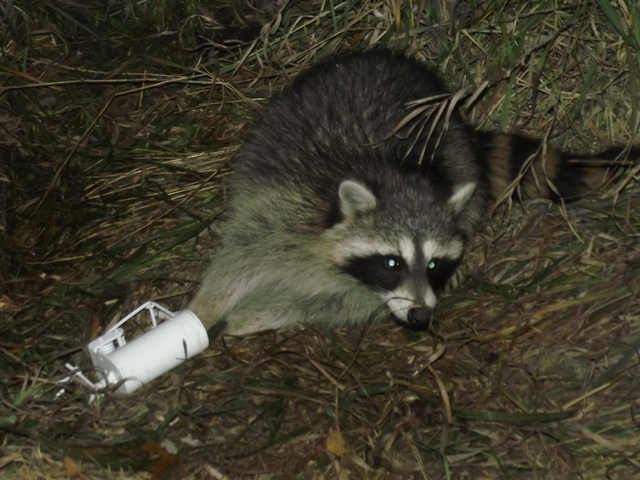 Coon Potion #2 - Heavy freeze proof paste that with logan berry to give it a fruity smell with an undertone of 4 different types of shellfish. It is also attractive to gray fox in the early season.
For phone orders call- 601-278-5391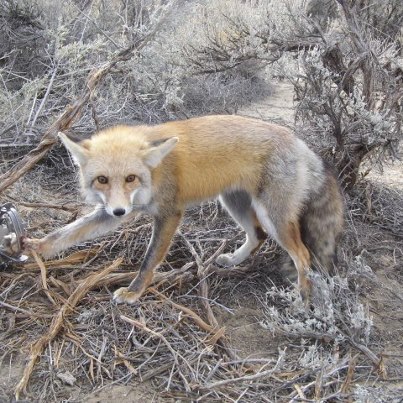 Super Red - A red fox gland based call lure like no other on the market. Top quality aged glands mixed with just the right amount of additives and fixatives to reach out and call both fox and coyote to the set without having to deal with the smell of skunk.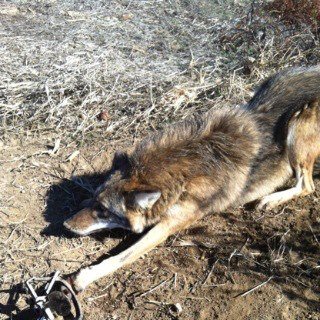 Old Yellow Eyes - Fresh and aged coyote glands put up in a paste with the right amount of fixatives added to produce a natural coyote smell that drives the old dogs wild. Great on late season coon.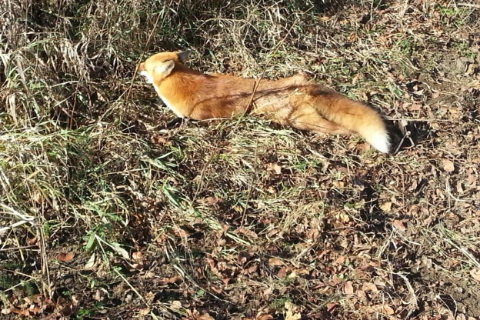 Cherry Back - A 100%
aged red fox gland lure with natural enhancers added to get those high dollar cherry reds attention. Has prove to be effective and gray fox and coyotes as well. One oz size only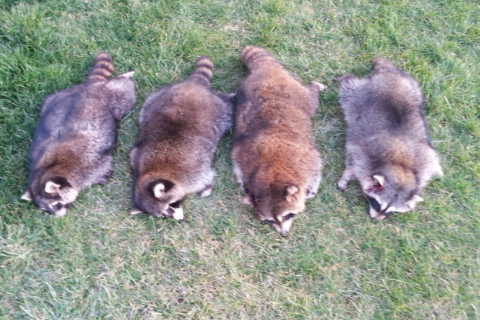 Liquid Hoo Doo - After several
request from long line cooners for a lure that could be put out as fast as they trap the concept for liquid Hoo Doo was formed. Same great formula as the original Hoo Doo but in a squirt-able form. Simply fill a DP trap with wool, add lure and go. Also works great in pockets and coni-buckets.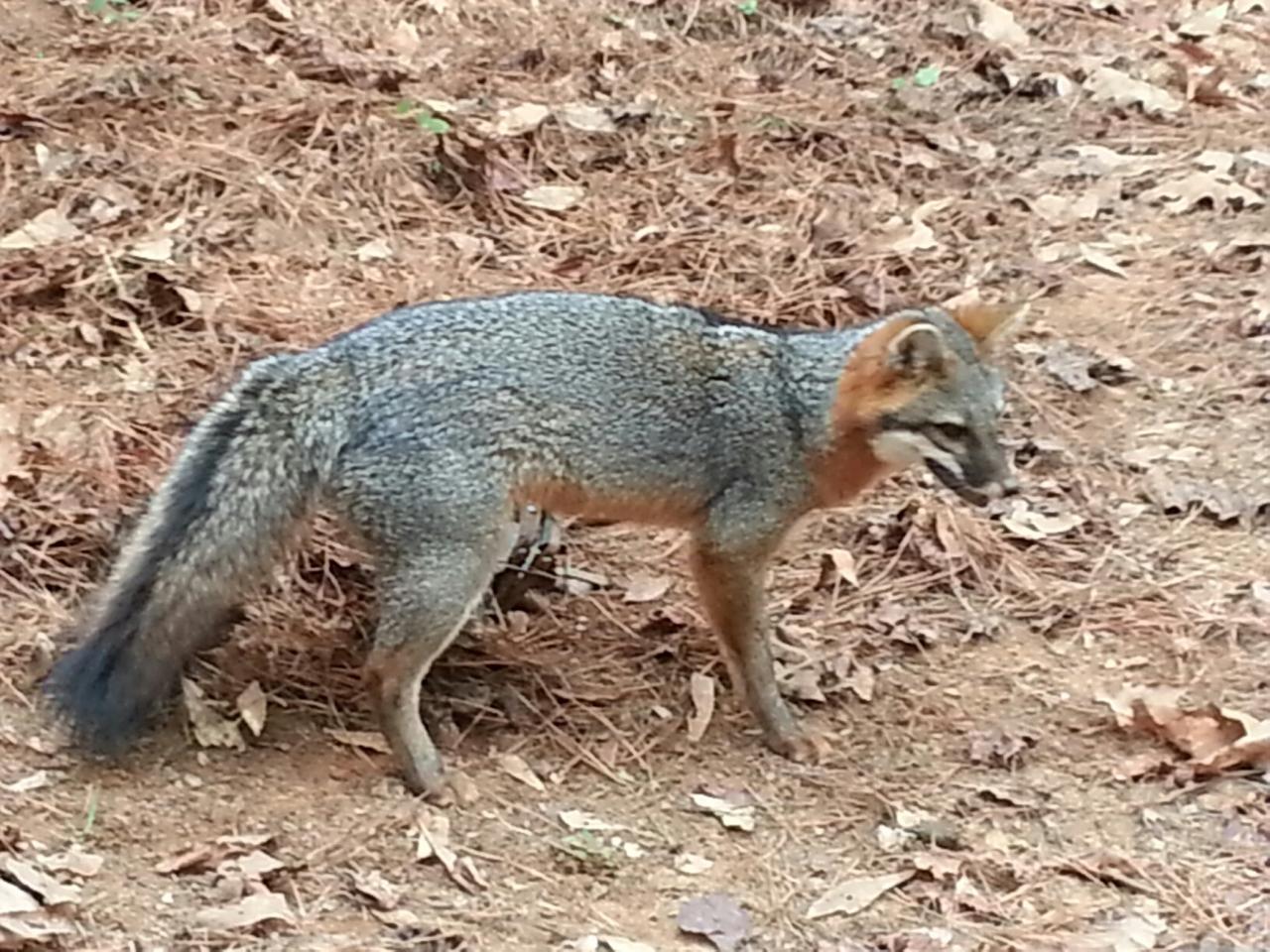 Rodents Revenge - Rodents Revenge is a mix of fresh beaver meat, fresh mice and aged muskrat meat with a special bait solution added that hungry canines and cats can't resist. Proven to work in all weather conditions.
Beaver Reaper - New for the 2015 season Beaver Reaper is a sweet castor smelling liquid lure in a water proof base. Simply squirt, set trap, and go. Made for the high volume, fast moving beaver trapper.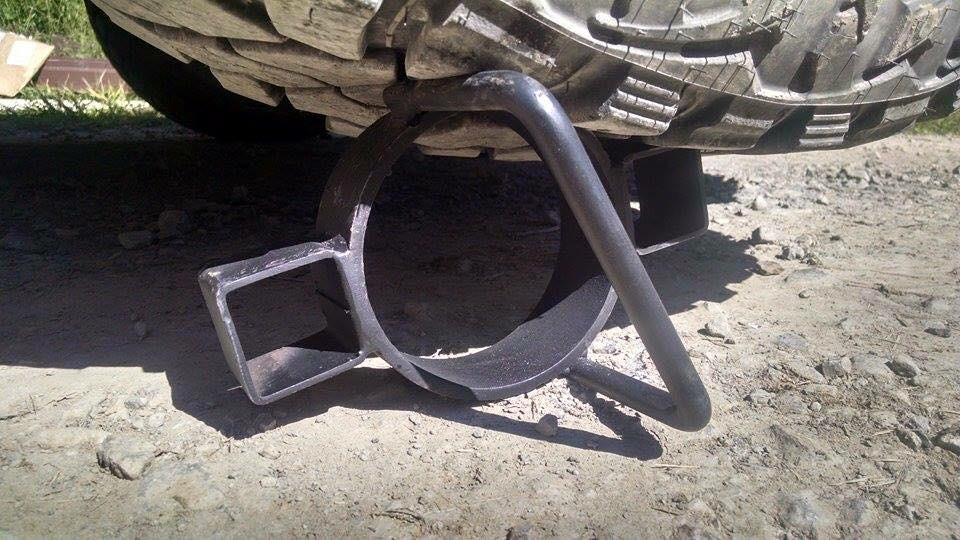 Built of heavy gauge steel, this Cookie Cutter is made to last a life time. The heavy construction and sharpened edges give this cookie cutter an advantage to cut through roots, frozen ground or even hard clay. If saving time is what you want this is a must have. These cookie cutters are the same as used on the Trapping Time T.V. Show.
Model #1.... 1.75 Dukes coil springs and most other #2 round jaw coil spring traps.
Model #2.... Most #2 square jaw coil spring traps.
Model #3... MB 550 and most other round jaw coils spring traps.
Model #4.... #3 Bridger and most other 6.5" square jaw traps.
Spots Galore - A heavy paste type bobcat lure loaded with cat attracting ingredients. Minty smell with a undertone of skunk, civit musk, and beaver castor. Makes them slobber and want to work the set.
Hiney Hole - Bobcat gland lure made from fresh and aged cat glands with the right amount of fixatives added.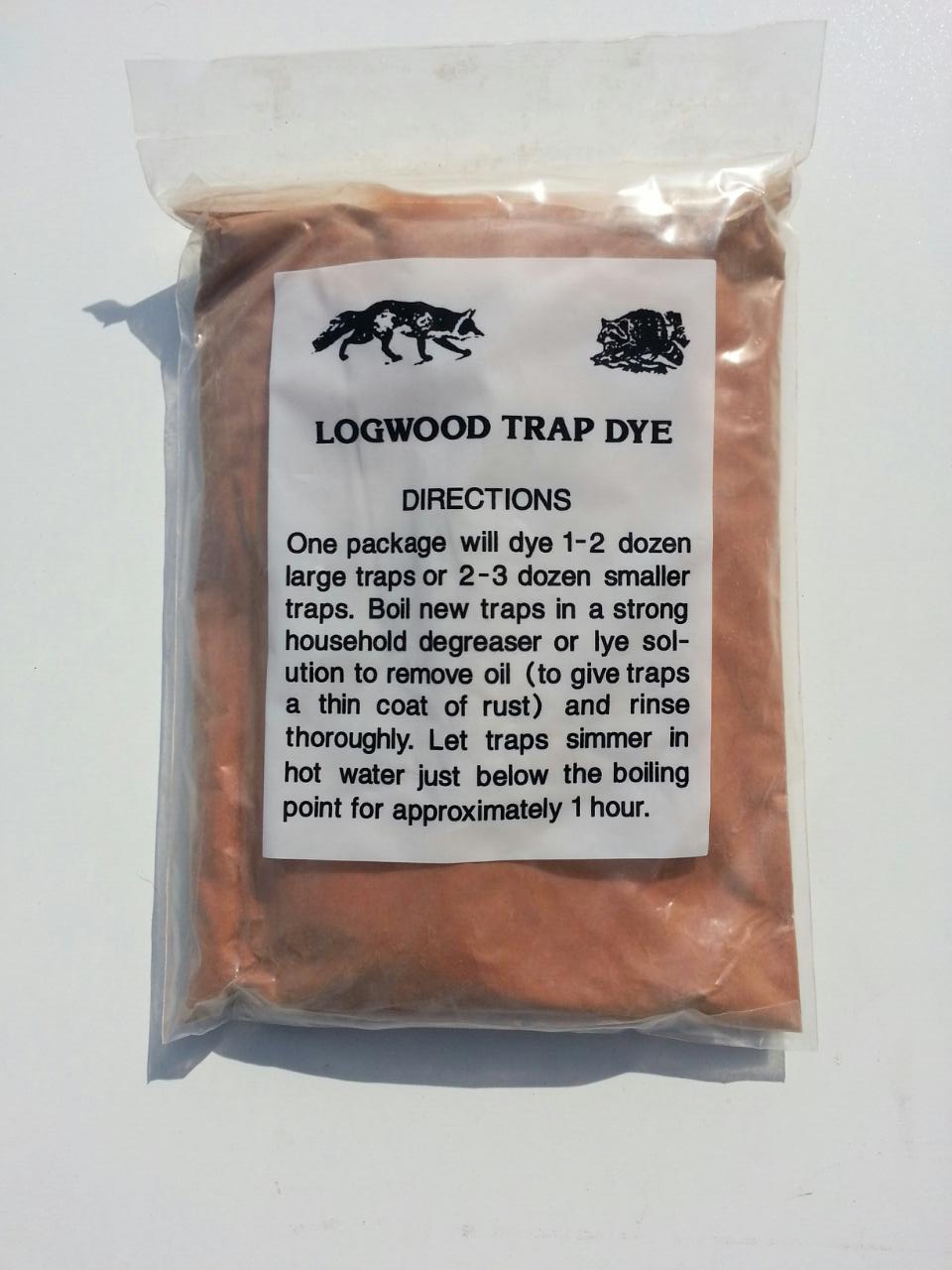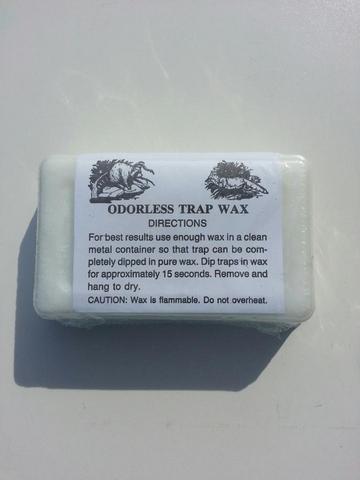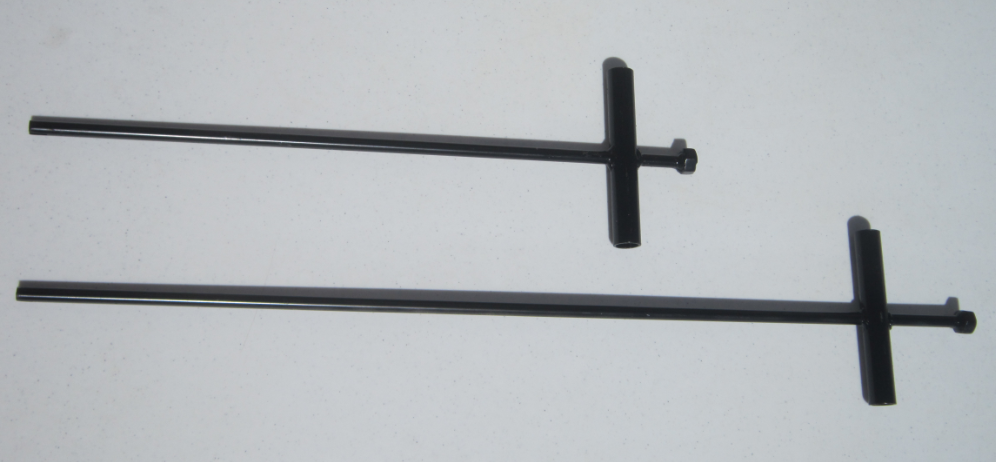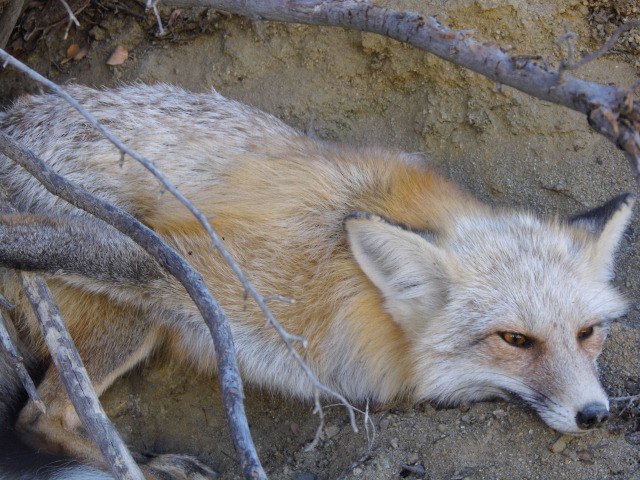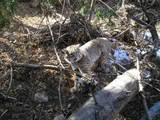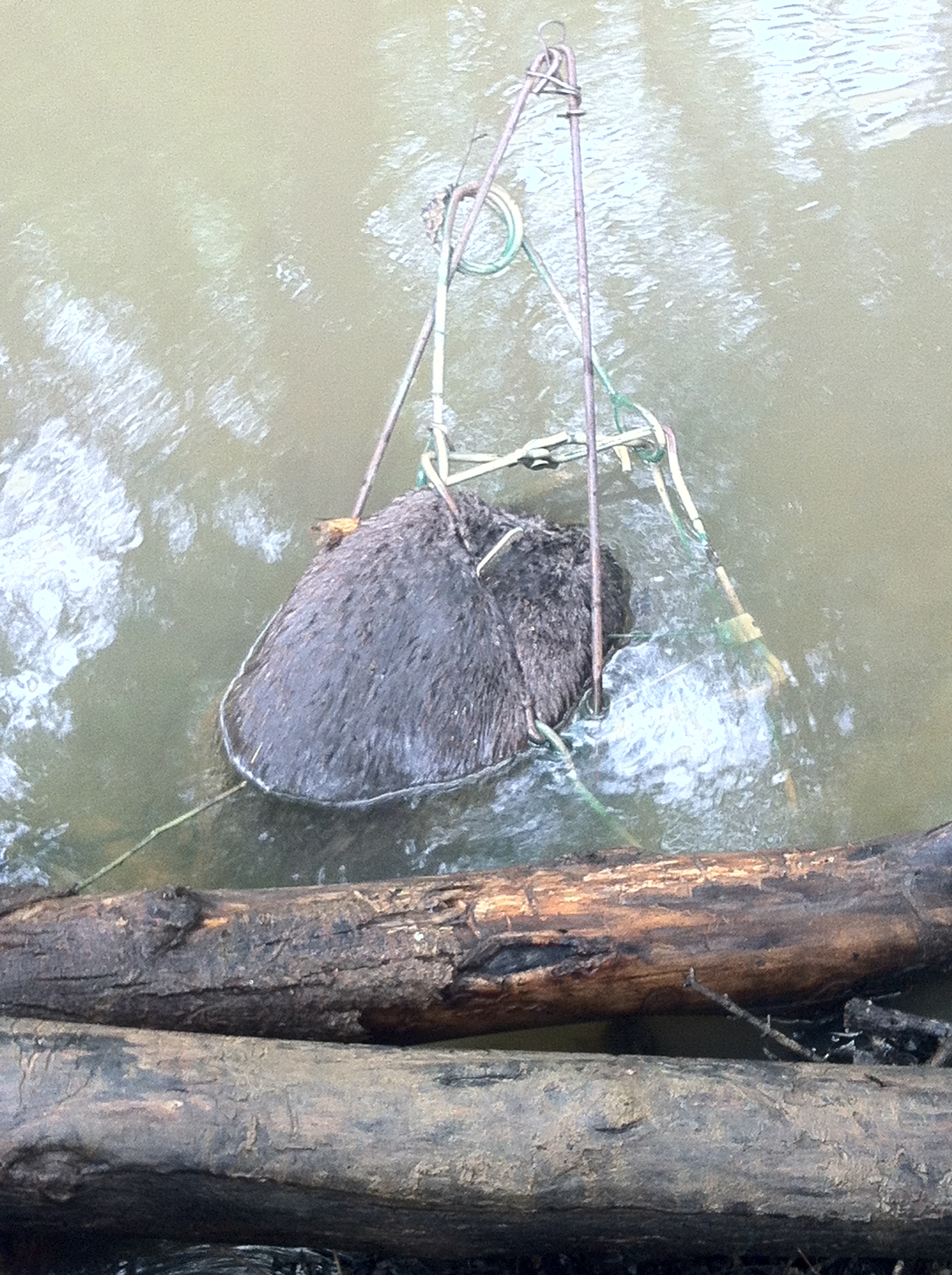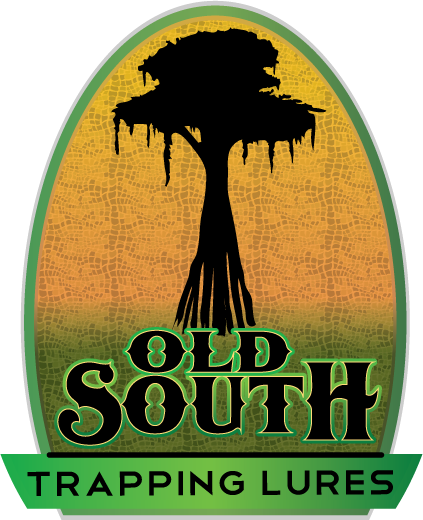 Lights Out Smear Bait - This bait will catch coons in DP one days and cats on rub post the next, the possibilities are endless. Heavy freeze proof paste that is very easy to use, a true catch all bait. Comes in a 4oz plastic jar.


K9 Swacker - New for 2016 and just in time for trapping season, K9 Swacker will reach out on those cold nights and sucker punch those old coyotes. Heavy, greasy base with a hint of skunk that K9s can't get enough of.
007 - New for 2016 to our lure line. If you have every tried Spotted Flat-tail and liked it, then 007 will not disappoint you. We took SFT turned it into a liquid added skunk and a host of K9 and cat ingredients to produce a lure that has a license to kill!
K9 Hitter - One of the top selling coyote lures of all time is back. A sweet and sour lure with just a hint of skunk that has taking many K9's around the country. Packed with coyote calling ingredients don't be fooled by imitations get the best on the market.

Sold out ​​
Southern Snare and Supply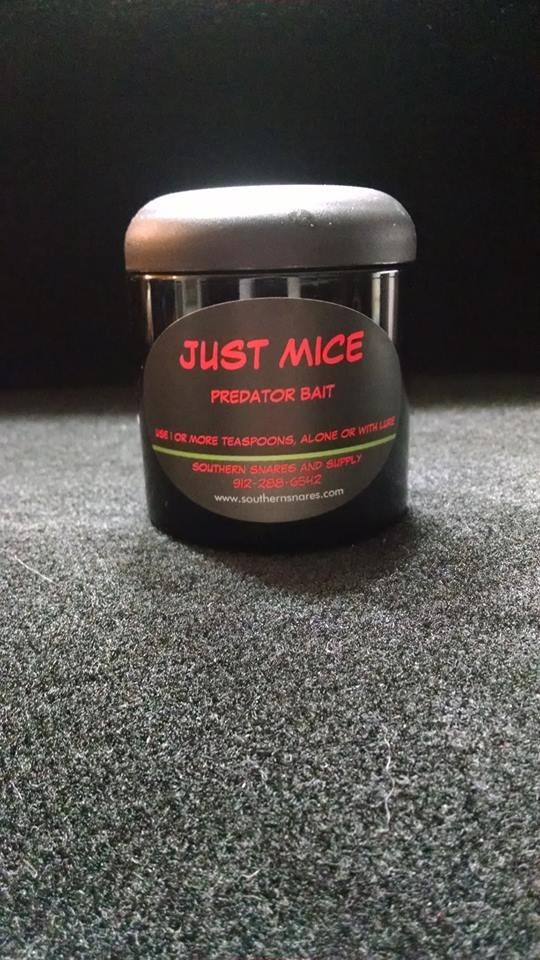 JUST MICE-THE NAME SAYS IT ALL! A NATURAL FOOD FOR MOST PREDATORS SUCH AS FOX, BOBCATS AND COYOTES. JUST MICE HAS A VERY SMOOTH AND UNIQUE SMELL THAT PREDATORS WILL RECOGNIZE WITHOUT ANY PROBLEM. JUST MICE CAN BE USED DURING THE EARLY TO MID SEASONS BEFORE TEMPERATURES GET BELOW FREEZING CONSISTENTLY FOR AN EXTENDED PERIOD OF TIME AND CAN BE USED EVEN LATER IN THE SOUTHERN STATES. NO TRAPPERS BAG IS COMPLETE WITHOUT A JAR OF JUST MICE! GET YOURS EARLY.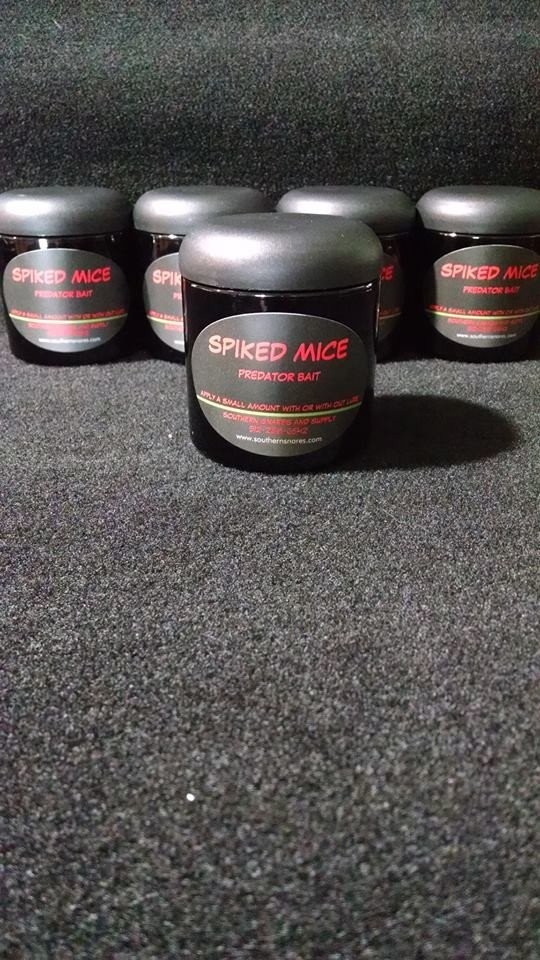 SPIKED MICE
THIS IS NOT YOUR TYPICAL PREDATOR BAIT, HECK THIS AIN'T YOUR TYPICAL PREDATOR MOUSE BAIT. THIS IS 10 OUNCES OF SMELL THAT BEGS THEM TO "COME GET SOME". SPIKED MICE IS A A MOUSE BASED BAIT THAT IS SLIGHTLY AGED. WE'VE ADDED OUR OWN MIXTURE OF GLANDS AND MUSK'S TO MAKE THIS SOME OF THE BEST PREDATOR BAIT AROUND. WITH SO MUCH CALLING POWER WE CAN BARELY CALL THIS A BAIT. IT CAN BE USED AS A STAND ALONE OR WITH LURE. THIS ISN'T YOUR RANK OR FOUL SMELLING BAIT THAT'S ROTTED DOWN FOR A LOUD SMELL. SPIKED MICE IS LOADED WITH CREATURE CATCHING, QUALITY INGREDIENTS THAT ARE SURE TO PLEASE! SPIKED MICE IS DESTINED TO BECOME A BEST SELLER AND THE PINNACLE OF PREDATOR BAITS.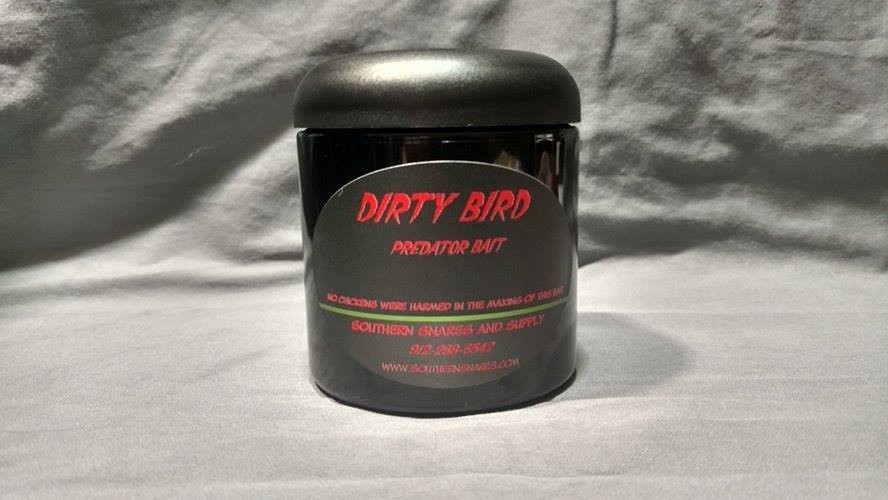 DIRTY BIRD, is an extra thick and sticky meat based bait and works just as well down a dirt hole as it does on a flat set. DIRTY BIRD, is the only bait to my knowledge that is made from this highly sought after meat. It is a bird based meat but not chicken. DIRTY BIRD has a reputation for being able to pick up the picky eaters. Works great for Coyotes, Fox and Bobcats. WE WILL HAVE A VERY LIMITED SUPPLY OF DIRTY BIRD THIS YEAR.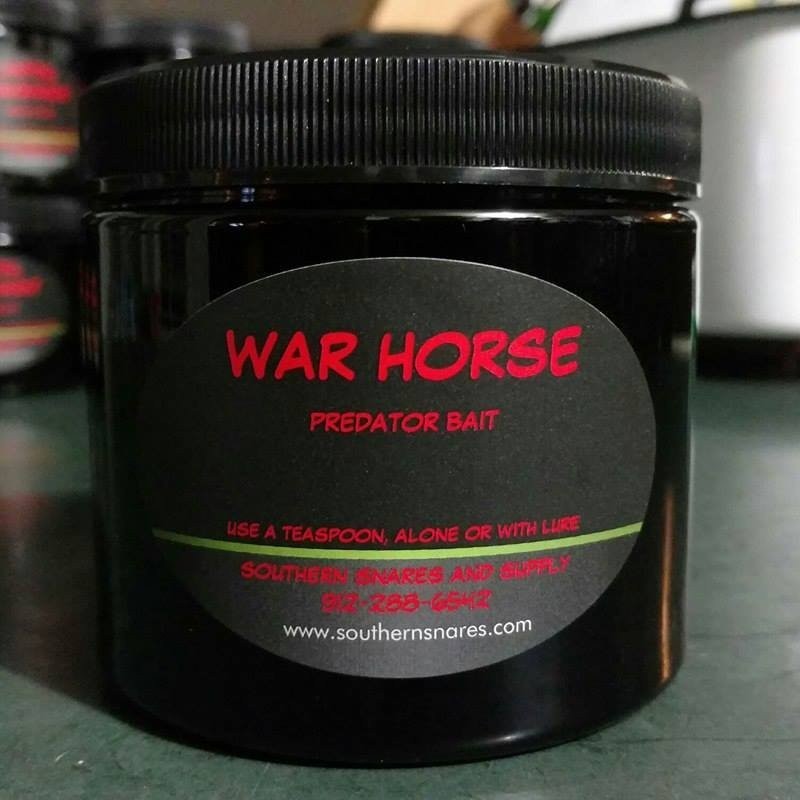 WAR HORSE IS ACTUALLY A BOBCAT BASED BAIT WITH ADDED MUSK'S AND OIL TO REALLY GET THOSE PREDATORS INTERESTED IN IT. THE CONSISTENCY IS THICK AND EASY TO SMEAR ACROSS YOU FLAT SET OR SIMPLY PUT A SMALL AMOUNT DOWN YOUR DIRT HOLE. IT CAN BE USED WITH OR WITH OUT LURE. GIVE IT A TRY, I THINK YOUR GONNA LIKE IT!
16 OUNCE CONTAINER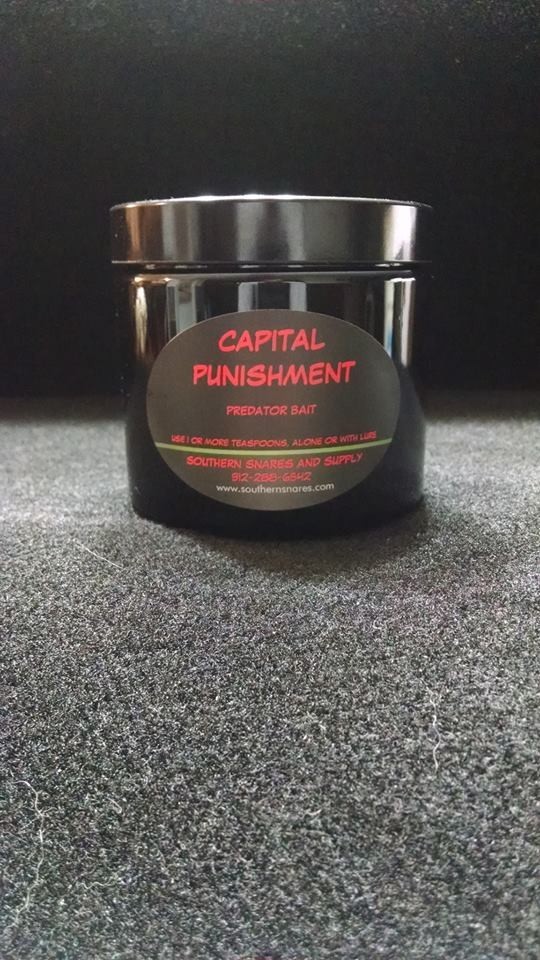 A RED MEAT BAIT THAT REALLY BRING THEM IN, COYOTES WILL FIGHT OVER A CHANCE TO GET A TASTE OF THIS BAIT. CAPITAL PUNISHMENT HAS A SELECT AMOUNT OF THE FINEST INGREDIENTS. YOU CAN REALLY SMELL THE MUSKS AND GLANDS IN THE MIX, FOLLOWED BY JUST THE RIGHT AMOUNT OF A FEW LESSER KNOWN INGREDIENTS. GROUND FINE AND IS EASY TO USE, WORKS GREAT ON FLAT SETS AS WELL AS DIRT HOLES. ITS AN EXCELLENT BAIT TO USE YEAR ROUND, CAPITAL PUNISHMENT IS HEADED TO BE A BEST SELLER! GREAT FOR COYOTE, BOBCAT, FOX, RACCOON.
16 OZ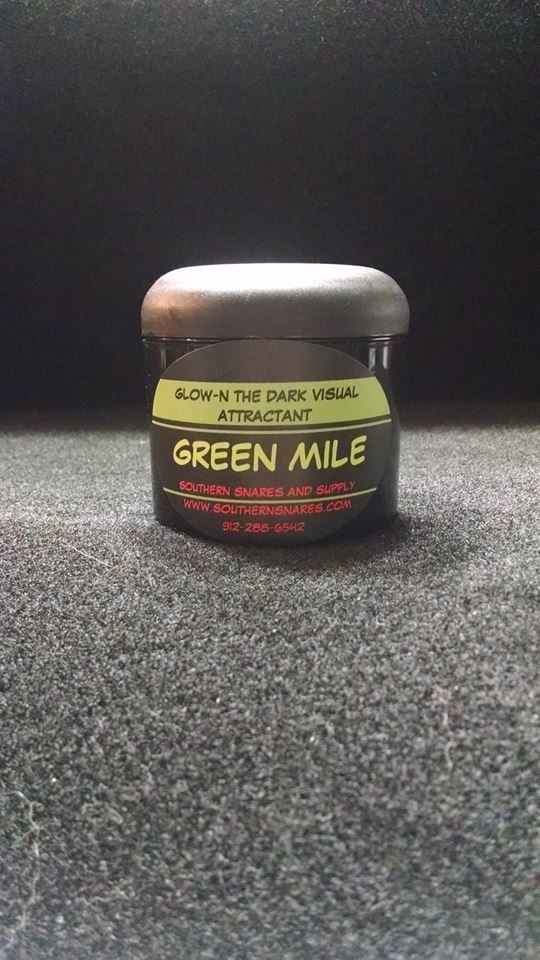 THIS ISN'T YOUR TYPICAL BAIT OR LURE. THIS WORKS OFF SIGHT ALONE. GREEN MILE CAN STAY GLOWING FOR 10-12 HOURS AND RECHARGES THE NEXT DAY IN SUNLIGHT. THIS GLOW-N THE DARK VISUAL ATTRACTANT WORKS EXCELLENT ON FLAGGING FOR BOBCAT SETS, OR FOR FOX'S COONS AND BEAVER'S. PUT A DAB ON A TREE, LOGS, GRASS OR ROCKS NEAR YOUR SET. SURPASS YOUR COMPETITION AND TIP THE SCALES IN YOUR FAVOR. GREEN MILE IS AS UNIQUE AS IT IS EFFECTIVE.
FOR BLUE GLOW-N THE DARK, CHECK OUT BLUE BAYOU !
4 OZ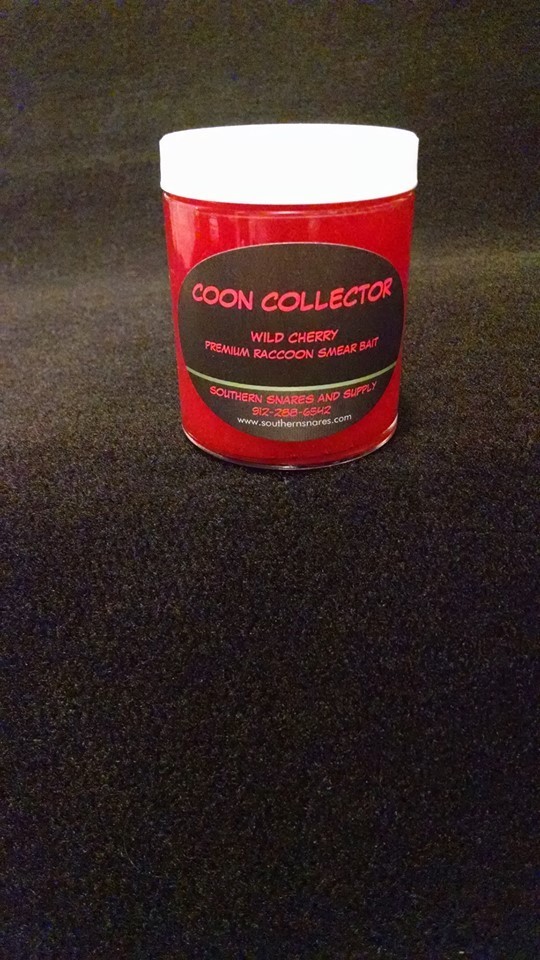 A thick and sticky smear bait, perfect for dog proof and cage traps. But is also ideal for smearing on the sides of trees, culverts or under bridges. The Coon Collector Baits come in a 6 oz jar and and are sure to please. Ideal for everything from warm weather ADC work to cold weather fur trapping, just pick the right flavor/scent and your set. Don't let the name fool you it is also effective on fox's and coyotes as well. I had my best year trapping coons in 2014-2015, when I used these smear baits along with our Bandit Buster, dry pellet bait!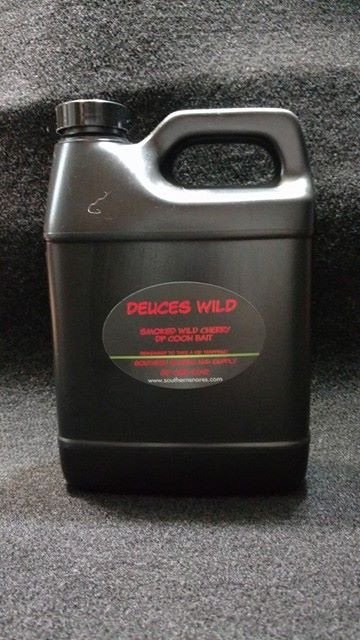 DEUCES WILD IS A DRY PELLET STYLE BAIT THAT CAN BE USED IN DOG PROOF TRAPS AND CAGE TRAPS ALIKE. ITS BURNING CHERRY SMELL AND TASTE WILL DEFINITELY BRING IN THE CRITTERS!.
WE STARTED WITH A SMALL PELLET STYLE DRY BAIT AND MIXED IN A SELECTED AMOUNT OF GRAINS AND CRUSHED CORN FOR EYE APPEAL AND EXTRA FLAVOR, WE THEN ADDED OUR ESSENTIAL OILS THAT MAKES UP THE INTENSE BURNING FLAVOR, THIS SMOKED CHERRY BAIT IS SURE TO PLEASE.
COMES IN AN EASY POUR 32 OUNCE CONTAINER.
​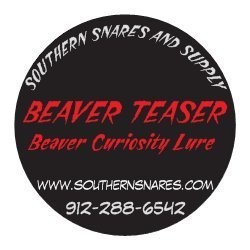 I beaver trap 10 months out of the year, This lure in my first go-to lure.I caught just over 500 beaver this last year. Beaver Teaser is responsible for catching nearly half of them and work year round. Beaver Teaser is thick and stays were you put it. Made with just the right amount of key ingredients along with some other surprises that you wouldn't think to find in a beaver lure. Beaver Teaser is formulated to peak the critters interest hand down. Try it on coon for a great change up lure as well. You won't be disappointed.
comes in a 2 ounce jar
Big Muddy - 100% wild caught fish bait strait out of the Mississippi River put up in a paste form. A special bait solution that is aged 1 year is added and given just the right amount of time to mix properly. Works on water and land predators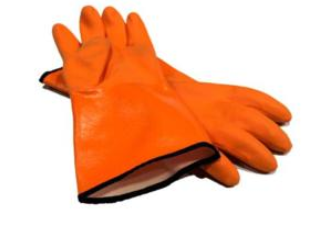 Big Game Gut Gloves
Excellent for Skinning and Processing Big Game and Small Game animals. Clean your fish ,waterfowl , turkey and upland game. Great shooting gloves. Fur Trappers love them for laying down scent for land trapping and skinning there pelts. Taxidermist use them for harsh chemical protection. Wash and Wear over and over.